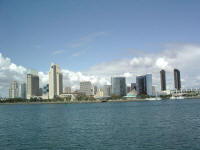 The Law Offices of Boner Stern & Sipple has been providing the highest quality service and personal attention to our clients since 1971. Our firm received an AV Rating from Martindale-Hubbell, signifying the height of professional excellence and integrity. Our mission is to provide quality service while maintaining the personal relationship clients receive in a firm of our size.

Boner Stern & Sipple has more than 30 years of experience in the practice areas of estate planning, trust administration and probate, small businesses (whether partnerships or corporations), gaming and entertainment law, as well as litigation related to these areas. We handle a diverse range of activities for our clients, many of whom are highly compensated professionals and entrepreneurs. Whether an estate or business is worth $100,000 or $200,000,000, we handle all cases confidently and professionally. Because of our interest in charity, we also work with many tax-exempt and nonprofit entities.

Our attorneys are D. Stephen Boner, Richard M. Stern, and James H. Sipple. Together, they have 65 years of experience practicing law, and they are backed by a skilled, diligent support staff. If you have any questions, please feel free to contact us.