D. Stephen Boner (dsb@bonerstern.com) was born in Madison, Wisconsin. He is the senior partner in the law firm of Boner Stern & Sipple, located in San Diego's Mission Valley. For more than 30 years, Mr. Boner has successfully represented owners of closely held businesses, corporate executives, physicians, and dentists with primary emphasis on estate planning, family succession, and transactional matters. Additionally, he proudly represents a significant number of military families for their estate planning needs. He is a member of the San Diego County, California, and American Bar Associations. Mr. Boner has served on numerous association committees, including the Ethics Committee of the California Bar Association. Mr. Boner also acted as a reviewer of the current tax legislation for Tax Section of the American Bar Association.

A graduate of Occidental College, Mr. Boner earned his Juris Doctor from California Western University's School of Law. Upon receiving his law degree, Mr. Boner became a Deputy Commissioner of Corporations for the State of California. Subsequently, he served as Deputy City Attorney for San Diego.

A community activist, Mr. Boner has served in the San Diego Estate Planning Council since 1975 and is a Board of Director of the Small Business Council of America. Mr. Boner is a member of the La Jolla Sunrise Rotary Club, and he also served as a Founder, Director, and Chairman of the Audit Committee for the California Heritage Bank. In addition, Mr. Boner served a term as a member of the Mayor's Business License Review Committee.

Extensively knowledgeable about wills, trusts, and related estate planning documents, Mr. Boner has spoken on behalf of the Continuing Education Section of the California State Bar, as well as on Advanced Tax Planning for the Business Person at the ALI-ABA Program at Stanford University Law School. He also shared his expertise by speaking at the Title Insurance and Trust Company, Probate and Tax Forum; the San Diego County Medical Society and the San Diego County Dental Society; and the National Estate Planning Council. He has authored various published articles throughout his career, including "Partnerships of Professional Corporation -- The New Kiddie on the Block" for Prentice Hall, "The Non-Tax Aspects of Professional Corporations" for Physician Magazine, and "Partnership of Professional Corporations: Yesterday, Today, and Tomorrow" for the Annual Tax and Probate Forum. Mr. Boner has also served as a contributing member to Medical Economics.

Being involved with charitable organizations is close to Mr. Boner's heart, and he has served on the boards of various charities, including Boy Scouts of America, City of Hope, Hebrew Home for the Aged (Officer and Director), La Jolla High School Foundation, National Association of Multiple Sclerosis (Chair), San Diego Museum of Man, and UCSD Planned Giving Executives Committee. Mr. Boner has especially enjoyed serving on the Grants and Philanthropic Committees of the prestigious San Diego Foundation Committee, which distributes charitable funds throughout the San Diego community.

In 1995, Mr. Boner was recognized by the Service Corps of Retired Executives Association (SCORE) for years of counseling and training the San Diego small business community, and he also received "Boss of the Year" honors from the American Business Women's Association (ABWA).

Located in San Diego, Mr. Boner assists clients throughout Southern California, as well as in association with other outstanding, well recognized attorneys who provide similar services across the United States.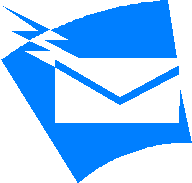 E-mail D. Stephen Boner at dsb@bonerstern.com