Estate Planning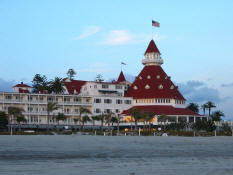 Our clients have worked diligently throughout their lifetimes to establish financial security. When reviewing estate planning matters, we find many clients have not planned sufficiently to preserve that which they worked so hard to create. Saving taxes, preserving the estate, and avoiding probate by using a Living Trust is critical in today's economic environment. Frequently, there are many non-tax aspects which can be as important as the tax issues, such as naming the appropriate guardian for minor children. Boner Stern & Sipple takes you through from the beginning stages of learning about the different choices of estate plans, to the decision-making stage, and then to the implementation and finalization stages of all aspects of estate planning. Bypass trusts, generation skipping trusts, irrevocable life insurance trusts (ILIT), estate plans for active and retired military personnel, QDOT trusts for foreign citizens, estate plans for domestic partners, QPRT, GRIT, GRAT, and family limited partnerships are all utilized by the attorneys at Boner Stern & Sipple.
Trust Administration and Probate
Administering an estate plan after death, through administration of a Living Trust or through the probate process, monitored by the watchful eye of the court, is an important part of post-death activities. In addition to resolving the many financial issues, we find this to be an important part of the healing process for the survivors. Boner Stern & Sipple assists you with collecting assets, paying creditors, and distributing assets to the ultimate beneficiaries.
Closely Held Businesses and Family Succession
When starting a new business, one of the most important decisions to be made is determining what type of entity to utilize. Corporations, Partnerships, Limited Liability Companies (LLC), and Sole Proprietorships must all be considered. Issues related to limitation of liability and family succession of the business must be discussed. Boner Stern & Sipple can assist you in evaluating the options and making the right choice. We can also assist you in buying, selling, or dissolving business entities. Planning for the Highly Compensated Individual/Professional Corporation Many of the clients at Boner Stern & Sipple are highly compensated individuals or licensed professionals. Professional corporations, pension planning, and sophisticated estate plans are crafted to the needs of these individuals.
Tax
Boner Stern & Sipple can guide you through the maze of perplexing tax laws. With the complications of the Internal Revenue Code and constant change in tax laws, Boner Stern & Sipple helps its clients tackle these issues as they affect their estate plans or business enterprises. Correct tax planning can be critical to the success of any estate or business plan.
Civil Litigation and Negotiation
Business and contract disputes, as well as disputes related to estates and trusts, are examined closely by Boner Stern & Sipple. Our philosophy is to try to resolve matters prior to the lengthy and complicated litigation process. Once litigation commences, we try to resolve matters using Alternative Dispute Resolution (ADR) mechanisms, including mediation and arbitration. Matters not resolved using ADR proceed to trial and judgment.
Gaming Law
Boner Stern & Sipple has represented international gaming establishments for more than 15 years. Simulcasting, Internet gaming, race and sports books, video lottery terminals, gambling advertising, and wagering claims are just a few of the areas handled by our attorneys.
Entertainment Law and Television & Radio
Boner Stern & Sipple has represented a select group of motion picture equipment suppliers, as well as producers and directors, from Hollywood to San Diego. Contract negotiations and disputes are common areas we deal with in the entertainment field. Boner Stern & Sipple has also represented television and radio stations in their contract negotiations and dispute resolution.